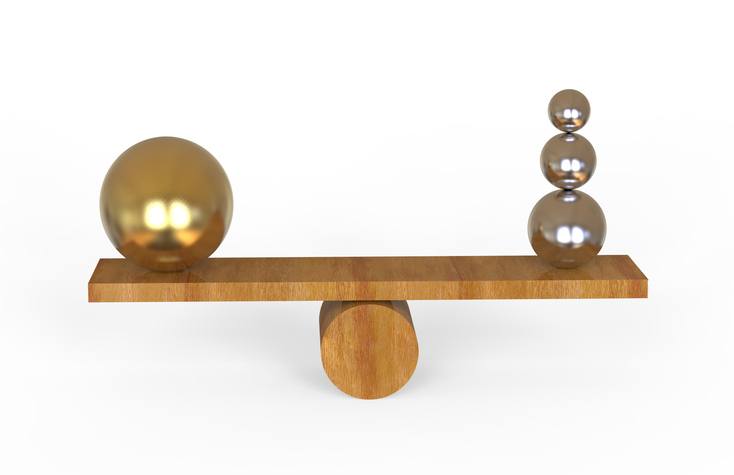 SAP BPC different flavors; what are the differences?
Traditionally SAP BPC came with 2 flavors; SAP BPC for the Microsoft platform and the NetWeaver platform. With the release of SAP BPC 10.1 two product variations were introduced in the SAP NetWeaver version, namely Standard and Embedded (prior to support package 3 of release 10.1; Classic and Unified respectively). While the Standard Model does not differ much from the BPC 10.0 for NetWeaver, the Embedded model provides a planning suite that is based technologically on SAP BW 7.4/7.5 on HANA and combines the planning components of SAP BW Integrated Planning and SAP BPC. There is also a BW/4HANA version available which is an evolution of BW that is completely optimized and tailored to SAP HANA. This version supports only Embedded models and no Standard models.
This means there are about 4 different versions of SAP BPC available today, depending on how you count:
SAP BPC 10.1 NetWeaver Standard on HANA, Oracale, IBM DB2, Microsoft SQL Server, DBMAX
SAP BPC 10.1 NetWeaver Embedded on HANA
SAP BPC Optimized for S/4HANA
SAP BPC 10.1 Microsoft
First of all, let's define more precisely what comprises each product:
SAP BPC 10.1 NetWeaver Standard
Planning, reporting and consolidation solution based on BW technology.
Designed to be used and maintained by the Business (Finance team).
BW and BPC integration need to be established (through interfaces). No full integration.
Additional BPC software and licenses need to be purchased.
SAP BPC 10.1 Embedded on HANA
'BPC Embedded' was created to add BPC flexibility to BW-IP
BW and BPC integration is deep and real-time. No interfaces need to be developed.
The embedded version is strongly IT driven and requires in depth technical knowledge. Maintenance will be done by IT but Business (Finance) owns and can change some objects.
Planning will be done with BW master data. From BPC NW 10.1 Support Package 09, Consolidation is supported for Embedded model. It uses the same consolidation engine as BPC Standard model.
Reporting is done using BusinessObjects Analysis, edition for Microsoft Office and/or web interface.
Additional BPC software and licenses need to be purchased.
Comparison
When we compare the SAP BPC Netweaver Standard and Embedded version we see the following differences:
1)At the moment there are two separate client options; Analysis Office and the EPM Add-In. Analysis for Office is a single Add-In with two Plug-Ins available (Analysis and EPM).
2)This simple example shows how the terms key figure model and account model are defined: if you want to assign several key figures (sales price, manufacturer price, mean price) to a characteristic (product P1). The key figures have the same unit (currency EUR). The key figure model includes all the key figures in one data record:
However, in the account model, you add a new characteristic which separates the key figures (here: price types) within the data record, and which you can use to determine which key figure is being used for planning.
SAP BPC Optimized for S/4 HANA
BPC Optimized for S/4 HANA offers all functions of BPC Embedded.
It eliminates data replication and has real time access to master and transactional data maintained in SAP ERP for modelling and variance analysis. A real-time integration with an ERP-system provides a single source of truth.
Runs exclusively with S/4 HANA Finance. Runs on S/4 HANA system itself and does not require implementation of a separate SAP BW system or replication of master data and actual transaction data.
Enables flexible drill-down on drivers and provides End-to-End simulation capabilities. If a sales manager enters planned sales/revenue, the same will be reflected in Profit and loss planning in BPC.
It enables identification of trends, insight and forecasts using predictive analysis through SAP HANA and comes with pre-defined planning models for easy and quick adoption with various planning templates and BW/HANA content.
Overall architecture of S/4HANA Finance plus a separate BPC installation on the same HANA appliance.
SAP BPC 10.1 Microsoft
Planning, reporting and consolidation solution based on Microsoft SQL Server technology.
This version is designed to be flexible. Interfaces with different source systems can be established.
The application can largely be maintained by the business.
Conclusion
In particular, the introduction of the Embedded Model offers opportunities. The opportunity to include complex Sales & Operations Planning in SAP BPC has become much closer. Where SAP BPC was originally a fully financially oriented product, the Embedded Model opens up to any planning process (particularly the non-financial planning processes). Benefits can particularly be found in calculating large data volumes (both master data and transaction data) e.g. complex operational and commercial planning, rolling forecasts, driver based planning, real-time financial planning, scenario planning and consolidation.
The decision to obtain for a specific version of SAP BPC will depend on quite some different factors and goes mostly hand in hand with several 'pros' and 'cons'. Below are some factors (not exhaustive) of what should be taken into account are discussed, followed by a (simplified) decision tree.
Elements to be taken into account:
The accounting and finance tools you use traditionally
Maturity of your SAP-platform
Are you preparing to move to S/4 HANA?
Does your team have in depth technical knowledge (Query Designer, FOX scripting etc.)
Do you request real time consolidation?
Do you have a mater data integration strategy?
Decision tree
Disclaimer: this article is based upon the information and releases available today. Software develops rapidly and new updates and release will be expected in the (near) future which will clearly lead to the introduction of new functionalities and opportunities and therefore outdated the information in this article.