Changes, changes, changes
Since our last article on SAP BPC flavors, two years ago, much has changed in the SAP EPM landscape. SAP BPC 11.0 has been released, a new Group Reporting solution was released and the SAP Analytics Cloud ('SAC') has been greatly improved with many planning and (predictive) forecasting functions.
In this article the latest changes will be discussed of SAP BPC versions, the SAP Analytics Cloud as an addition is discussed and same advise will be given on what could be a next step for your company on EPM landscape.
Current SAP BPC versions
Let's start with an overview of the different SAP BPC versions, which is shown in the picture below. As can be seen, the SAP BPC versions have been organized on three different streams:
SAP BPC for Microsoft
SAP BPC for Netweaver/BW
SAP BPC Optimized (on S4/Finance) / Group Reporting
For each of the stream, we will discuss the developments and future path.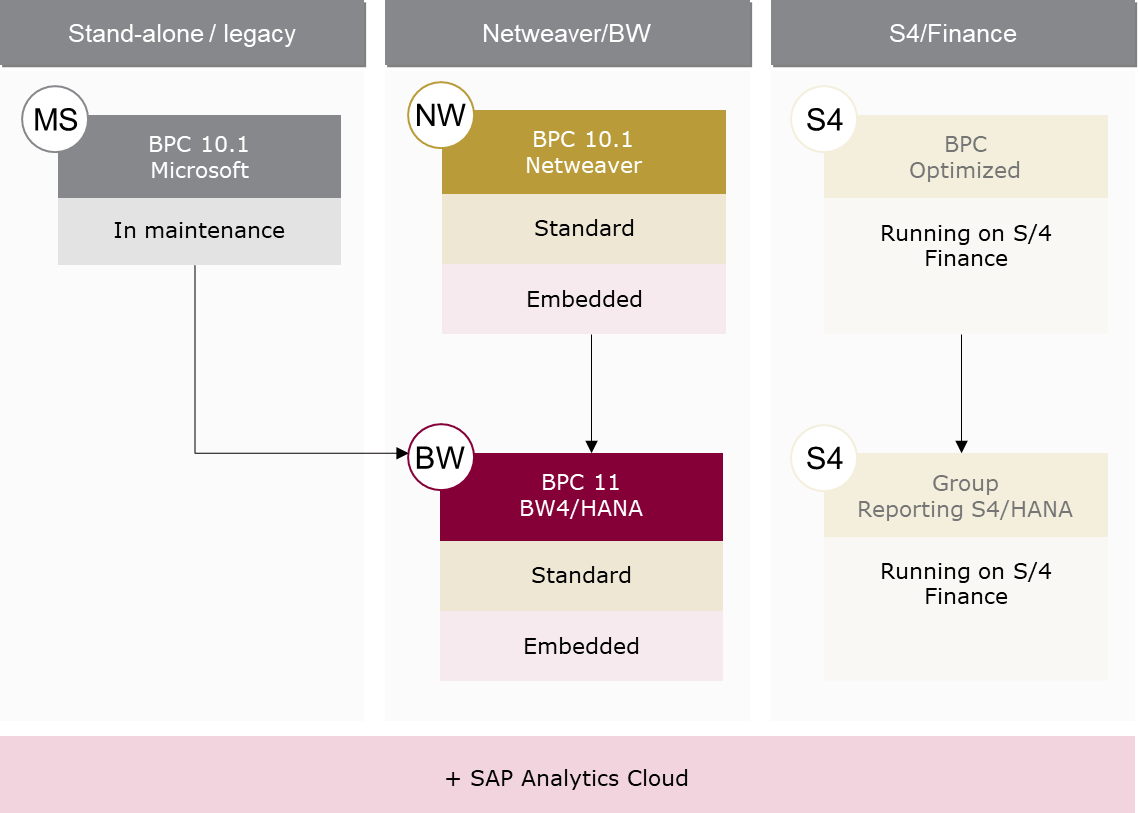 SAP BPC for Microsoft
The SAP BPC for Microsoft is currently in 'maintenance' status in SAP's roadmaps. This indicates that no new major developments are expected in this SAP BPC version. New service packs could be released, however these will only contain updates to support changes in other software, like MS Office and fixes for issues. The end of mainstream maintenance is set on December 2022.
Advise: For clients running the Microsoft version of SAP BPC, the general advise would be to migrate to SAP BPC 11.0 before the support on the MS version ends. In case only planning functionality is used, the SAP Analytics Cloud could be an alternative, however an assessment is needed to determine if SAP Analytics Cloud covers all requirements.
SAP BPC for Netweaver/BW
A new version of SAP BPC has been released running on the BW4/HANA platform. This new version can in many ways be seen as an evolution of the Netweaver version, although on a much more powerful platform. The new version uses HANA in-memory technology and offers a major increase in calculation power, compared to older versions. Combined with a new (web) front-end and a real-time connection to SAP Analytic Cloud enables hybrid planning scenarios. The new SAP BPC 11.0 still includes both the Standard as well as the Embedded model options.
Advise: Migration from BPC 10.1 on Netweaver to SAP BPC 11.0 on BW4/HANA is easy when looking at the SAP BPC environments. The upgrade of the Netweaver/BW platform on which SAP BPC is running could be more complicated as not only the object types might differ, but also the database and hardware can be different. The benefits in terms of performance can however be considerable. Adding SAP Analytic Cloud as an analytics front-end or to allow more flexible planning is advisable to explore.
SAP BPC Optimized (on S4/Finance) / Group Reporting
The SAP BPC Optimized version is a version of SAP BPC, which is directly running on a S4/Finance implementation. This approach enables consolidation directly on the accounting system, while using the workflow approach of SAP BPC. In current roadmaps, the version called SAP BPC Optimized will not be continued as such. To enable the same goals, a new product has been released called Group Reporting. This new solution enables live consolidation and leverages functionality that is also available in SAP BPC.
Advise: A major new release of Group Reporting is expected in the second half of 2019. If your organization is running SAP BPC Optimized, it would be advisable to wait for the new version and determine next steps based on the functionality of the new version of Group Reporting.
Conclusion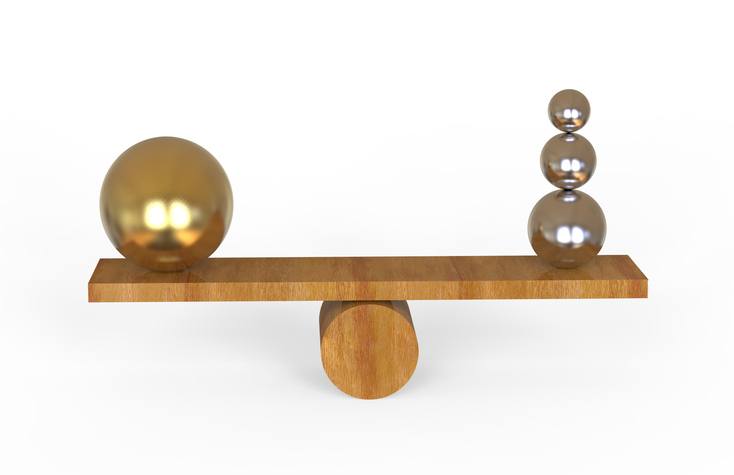 The world of SAP BPC and related products keeps changing. Cloud-based services, like SAP Analytics Cloud, are positioned as an addition or even replacement of on-premise solutions. SAP BPC 11.0, however, still provides a solid basis for on-premise planning and consolidation processes and leverages a very powerful BW and HANA platform.
Only for organizations that have a full S4/Finance implementation available, the Group Reporting solution would offer the most benefits. In all other cases, the new SAP BPC 11.0 has the best proposition, combined with SAP Analytics Cloud additions for more flexible planning, forecasting and visualization power.